Early voting for the 2020 election began Oct. 13 and runs until Oct. 30. Election Day is Nov. 3.
A photo ID is required to vote in Texas. Acceptable forms include:
Texas driver's license
Texas election ID certificate
Texas personal ID card
Texas handgun license
U.S. military ID with photo
U.S. citizenship certificate with photograph (does not need to be current)
U.S. passport
All forms must be current or expired less than four years. Only people registered to vote in Jefferson County can vote in Jefferson County.
The Lamar Student Government Association is offering shuttles to polling locations as a part of their "Drive the Vote" initiative.
Visit www.lamar.edu/students/student-engagement/student-government-association and click "Drive the Vote Shuttle Sign Up" to save a seat.
Early voting locations for Jefferson County are: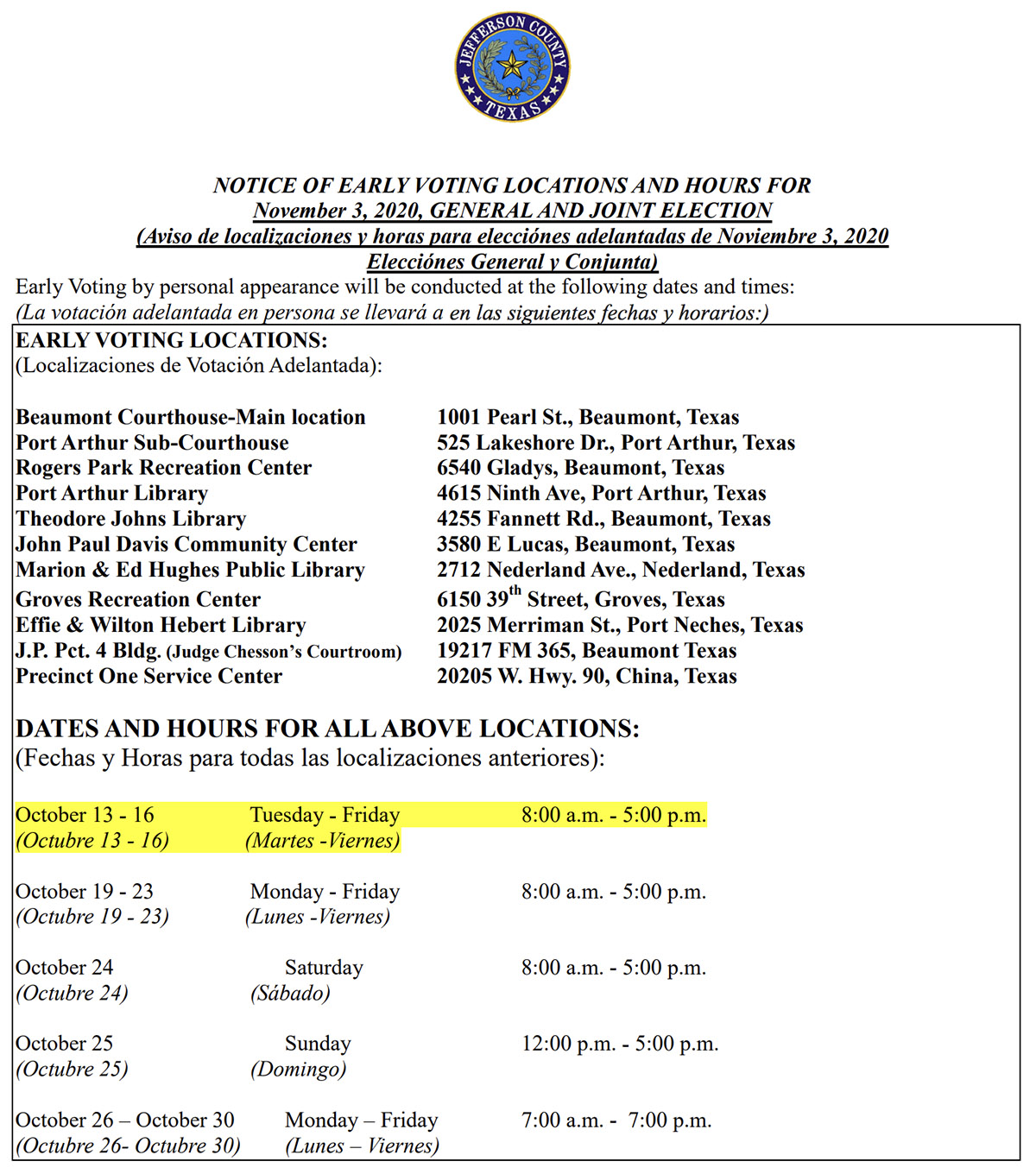 For those registered to vote in another county but living in Jefferson County, visit vote.org/absentee-ballot to request an absentee ballot. Absentee ballots must be received in person by Oct. 12, by mail and online on Oct. 23.
For information regarding the mail in ballot process in Texas, visit the Texas Secretary of State website.
Olivia Malick, UP editor